Webinar:

Automation the Easy Way

Learn How to Start Automating Fast with Ascender's Installer—Featuring a Product Demo!


Enterprise Infrastructure Automation
New to Ascender? Start here!

Are you struggling to apply complex patches, security hardening standards, or other changes to a fleet of servers or other devices? Look no further! Discover how Ascender, leveraging open source Ansible AWX, can revolutionize your enterprise infrastructure automation with the click of a button or an API call in this on-demand webinar.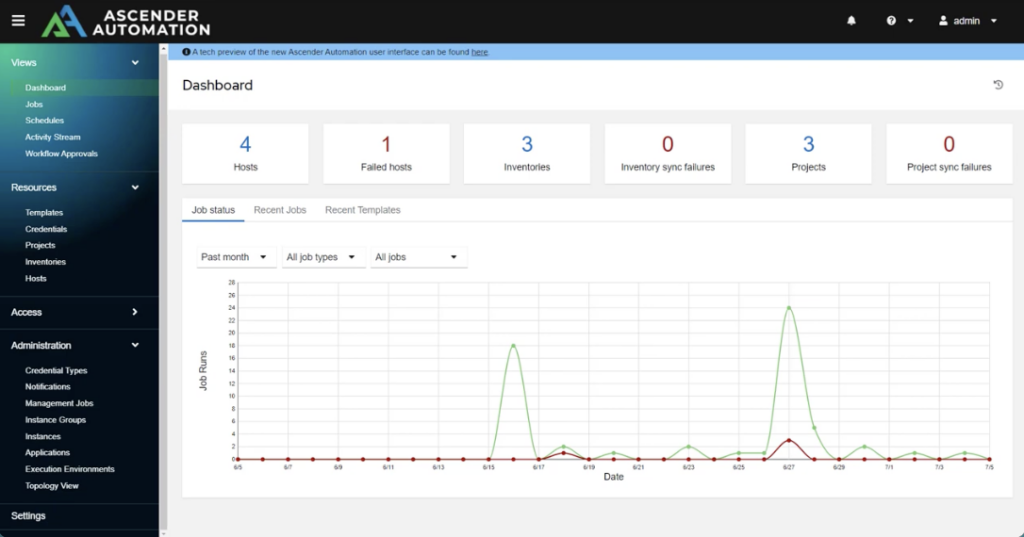 What You'll Learn:
Intro to Ascender: Understand the core functionalities and benefits of Ascender in enterprise automation.
Overview of Installer: Learn how to use Ascender's installer for quick and efficient automation.
Live Demo: Watch a real-time demo of Ascender's installation on a Rocky Linux Virtual Machine (VM).
Login and Quick Overview: Learn how to navigate through Ascender's user interface for optimal utilization.
Q&A Session: Hear questions answered in Q&A session.

Unlock the future of enterprise infrastructure automation with Ascender. Access the webinar today and take the first step towards "Automation the Easy Way."