Secure Your Software Supply Chain
Software supply chains are increasingly vulnerable. Learn how CIQ Mountain revolutionizes supply chain security in this new Intellyx whitepaper.
The Software Supply Chain Challenge
What You'll Learn
Complexity & Risks: Why modern software supply chains are targets.
The CIQ Mountain Solution: How CIQ ensures supply chain integrity.
Automation with Ascender: Simplify patches and security tasks.

Why Read This?
Insight: Understand supply chain vulnerabilities.
Best Practices: Secure your supply chain effectively.
Compliance: Meet new cybersecurity guidelines.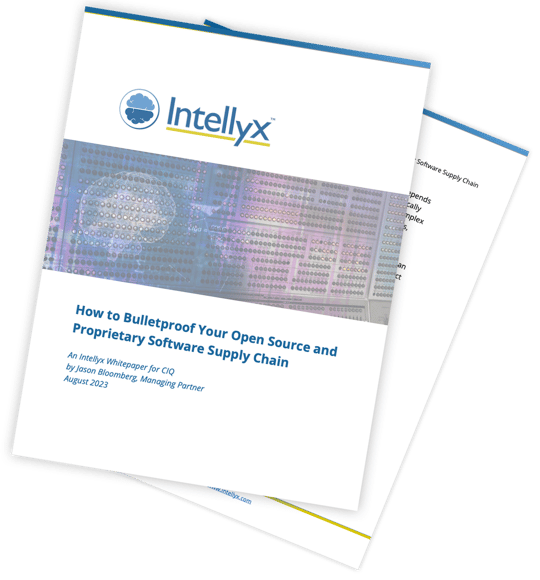 Get Your Copy Today
Secure your software supply chain today. Fill out the form and download the Intellyx whitepaper now.